Staging & Configuration of IT Hardware & Peripherals
When it comes to meeting your business technology needs, WYN is here to listen. And after we gather a clear understanding of your wants and goals, we'll provide you with an optimal IT solution for your business. And because it's crucial to get your new technology up and running smoothly, we'll stage and configure all your new devices at our controlled facility beforehand.
A key advantage to this approach is that it makes your installation go much more smoothly, with fewer unanticipated hiccups. You can trust the quality of our hardware configuration services. We don't just help you manage your equipment, we help you to maximize it!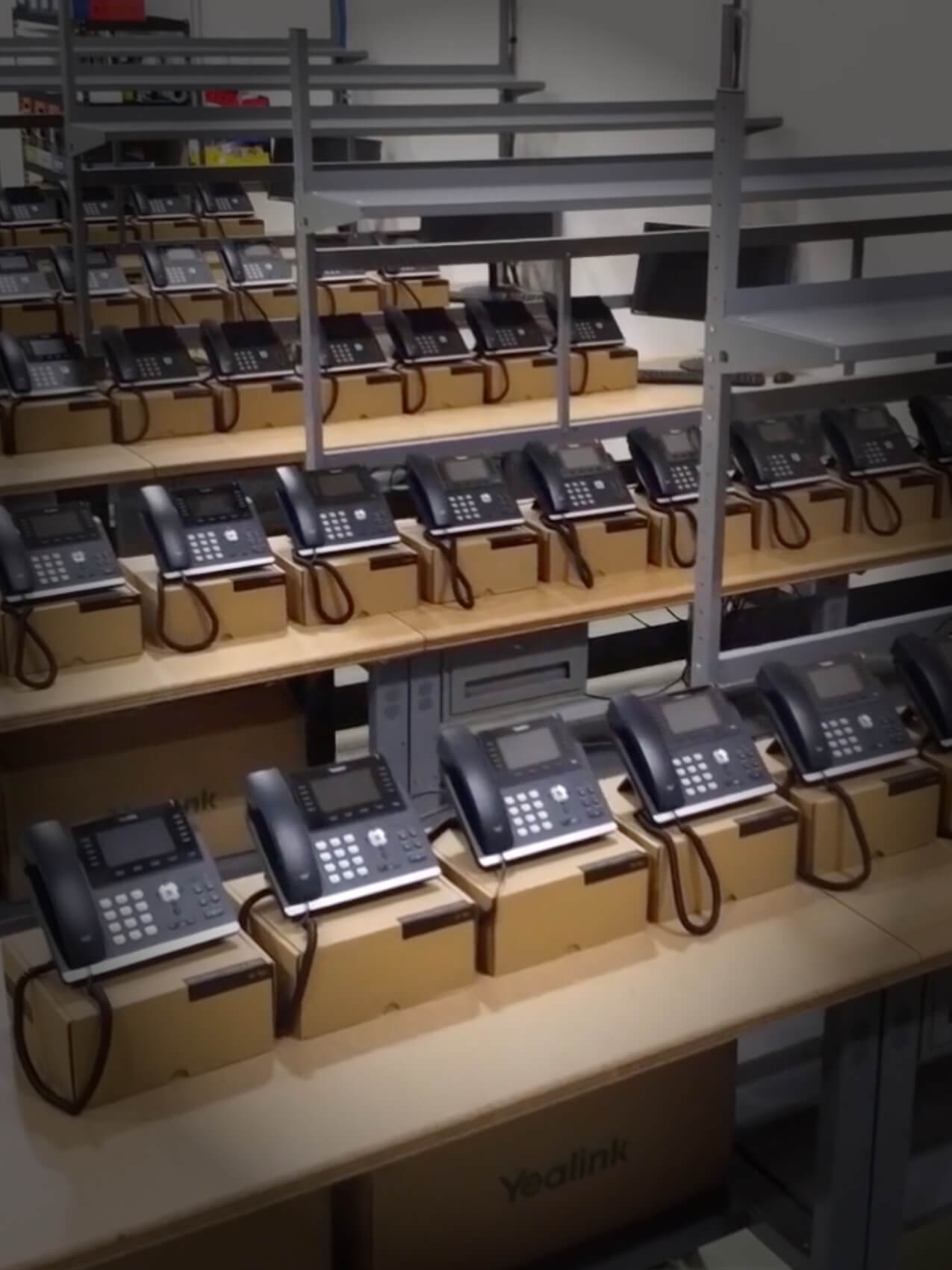 We ensure that you get the right technologies and best products
benefits

Tested-and-Approved Custom Solutions
At WYN, we're specially equipped to be able to fully stage and test your chosen devices and products ahead of time in our dedicated facility before we ever perform your install.

Only the Highest-Quality Products & Services
WYN Technologies only partners with the best business technology brands and manufacturers. And our level of installation workmanship and ongoing personalized service for clients is really second to none!
Why Choose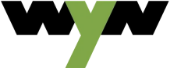 We Know How to Work Within Your Budget
WYN is ultimately here to help your business succeed. We understand corporate budgets & finances, and we can deliver the best technological solution to meet both your needs and your budget!

Fast, Responsive 24/7 Customer Support
Unlike some other technology providers, WYN commits to be here for you for the long run. We answer the phone when you call, and we'll respond promptly to your needs 24/7.
What We Provide with Our Computer Hardware Configuration & IT Network Installation Services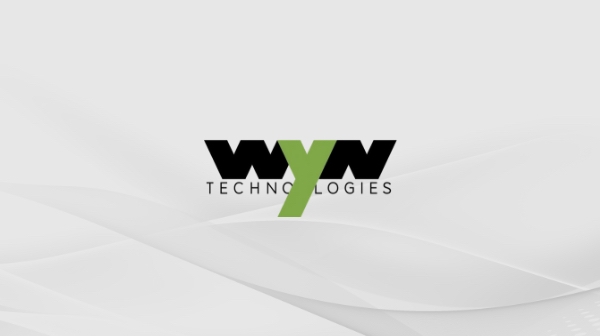 Installation of Hardware & Technical Consultation
WYN is a preferred dealer of top IT hardware solutions for businesses, but that's only the beginning. We do much more than simply make great products available. We can design the perfect custom IT hardware, peripherals, & network system for your individual business, and we can get it all installed for you. All of our clients can testify to the fact that our level of install workmanship is second to none! But even then, we're still not done. We'll take the time to walk you through how everything works, and we'll be patient in answering any questions you may have.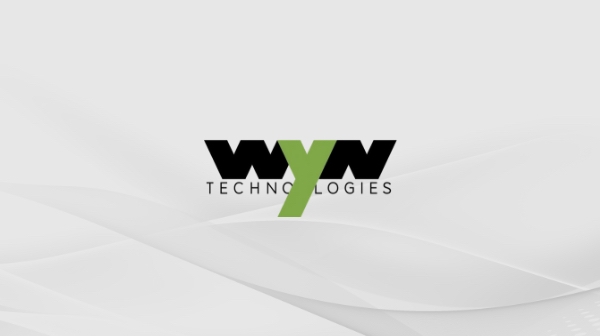 Comprehensive Staging Capabilities
It's what WYN Technologies does before the day of installation which helps to set us apart, as well. We have our own climate-controlled, 5,000-square-foot data facility, which is equipped with 24 individual staging tables. On these staging tables, we actually have the ability to set up and test up to 240 unique machines! When it comes to staging services, nobody does it better! Our facility is also equipped with a secure data closet, limited access control, and a state-of-the-art surveillance system. In other words, you can trust that your equipment will remain safe and protected while it's in our care. No need to search for "staging companies near me," just give the pros at WYN a call!
Customer Review
Take a Peek at What Our Customers Have to Say About WYN
View All Reviews
The Charis Companies Customer Testimonial…
"Wyn Technologies did an excellent job providing and installing the camera surveillance system at our Industrial Park in High Point. We no longer struggle with blind spots as their 180-degree cameras pick up every area. The night vision is remarkable, appearing on screen as if it is day light hours. Wyn's customer service is top notch! I regularly recommend their services to our clients and tenants."
--Gretchen Thiessens
The Charis Companies
Perquimans Schools Customer Testimonial…
"In my job role as Assistant Superintendent for Perquimans County Schools, I was given the responsibility of establishing procedures for our students to re-enter school facilities during the pandemic. Practices to minimize risks of exposure to COVID-19 was the main priority. One of the practices our district reviewed were the different types of temperature kiosks that were currently on the market. The temperature monitoring solution that is available thru WYN Technologies was our top choice. Their products, professional knowledge, and customer service are excellent. All of our schools have their temperature kiosks installed at the entrance areas. I would highly recommend their services to assist in promoting a healthy and safe environment."
- James R. Bunch
Assistant Superintendent, Perquimans County Schools
Tell us about your
particular goals & needs;
WYN can deliver the solutions your business needs!
Shoot us a message or give us a call; we're here to help!
(336) 899-0555
faq
What is computer hardware, exactly?
What's the difference between internal hardware and external peripherals?
What are some examples of peripherals?
What does it mean to configure your IT hardware?
What does hardware staging involve?
What are the advantages of going through staging before installation?
What is computer hardware, exactly?
In a basic sense, computer hardware simply refers to the essential physical components which make up a computer system. Some types of hardware are installed inside the computer, while other types can be connected externally. The more common internal hardware components include things like the motherboard, CPU, RAM, hard drive or solid-state drive, video card, SD card reader, and power supply.
What's the difference between internal hardware and external peripherals?
It's really just that. Internal hardware is located inside the main computer shell or tower itself, while external peripherals are located outside of the main computer housing. Peripherals can be connected to the system by direct cable, or they can be part of a wireless network of connected devices.
What are some examples of peripherals?
Peripherals are generally defined as the external components of a computer system which are designed for specific purposes and applications. Universally common peripherals can include things like a monitor, keyboard, mouse, flash drive, external hard drive, pen tablet, printer, and speakers. Peripherals that are more business-specific can include things like barcode scanners, document scanners, flatbed scanners, laser printers, touchscreen monitors, graphics tablets, and business projectors.
What does it mean to configure your IT hardware?
Hardware configuration has to do with the details and specific system resource allocations for each specific connected device. IT specialists will look to improve hardware performance by tweaking the settings for things like the motherboard, BIOS, bus speeds, etc. Most plug-and-play devices will auto-configure such settings, but many of these can be customized by IT specialists as well.
What does hardware staging involve?
Staging involves the preliminary configuration of your hardware in a dedicated facility in advance of its installation in your specific facility. This includes things like tweaking hardware settings for better performance, setting up firewalls and access points, configuring servers and peripherals, and the like.
What are the advantages of going through staging before installation?
Staging and configuring your equipment ahead of time will make your hardware installation go much faster and smoother. It serves to get your installs and related projects up and running more quickly, thus saving you valuable time and resources. At WYN Technologies, one of our key service pillars is to free you up from tedious, unnecessary tasks so you can give greater attention to running your business and focusing on your own important business priorities, important tasks, and key initiatives. Got questions about our staging and configuration services? Just get in touch with us today!
Latest Articles & Blogs
Coming Soon...