Digital Signage Installation
You can use digital signage to spice up the look of any commercial or business environment. Digital signs are an eye-catching way to communicate key information about your products, services, and brand. Digital signage draws the attention of current customers and potential customers alike. These signs are also an effective way to help push out important internal announcements to your employees and staff. The WYN Technologies team can provide digital signage installation in practically any location you designate, including any crucial high-traffic areas. We offer a wide array of sign configurations, including both single and multi-display options.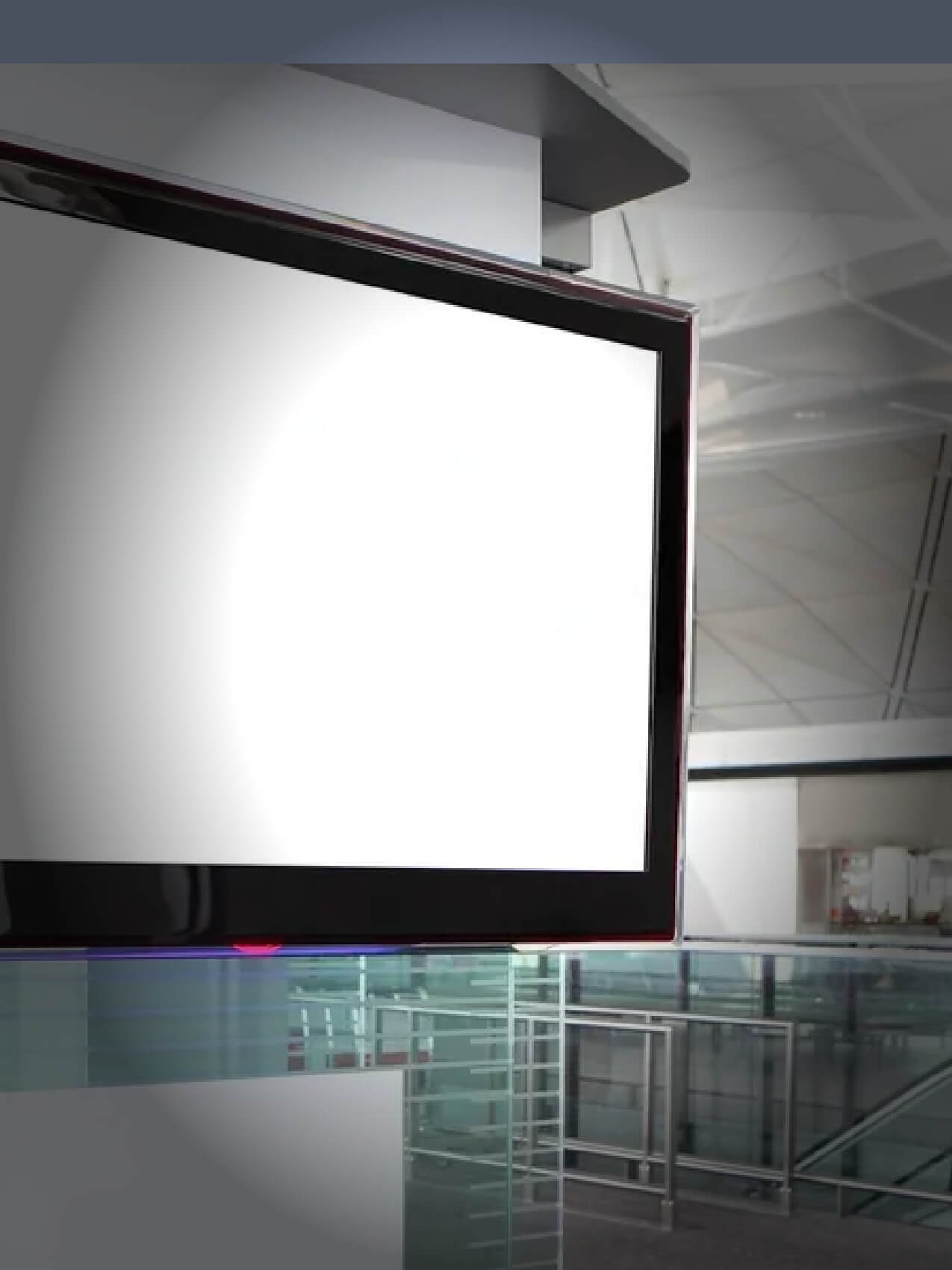 We ensure that you get the right technologies and best products
benefits

Tested-and-Approved Custom Solutions
At WYN, we're specially equipped to be able to fully stage and test your chosen devices and products ahead of time in our dedicated facility before we ever perform your install.

Only the Highest-Quality Products & Services
WYN Technologies only partners with the best business technology brands and manufacturers. And our level of installation workmanship and ongoing personalized service for clients is really second to none!
Why Choose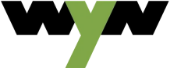 We Know How to Work Within Your Budget
WYN is ultimately here to help your business succeed. We understand corporate budgets & finances, and we can deliver the best technological solution to meet both your needs and your budget!

Fast, Responsive 24/7 Customer Support
Unlike some other technology providers, WYN commits to be here for you for the long run. We answer the phone when you call, and we'll respond promptly to your needs 24/7.
What We Provide with Our Digital Signage Setup & Installation Services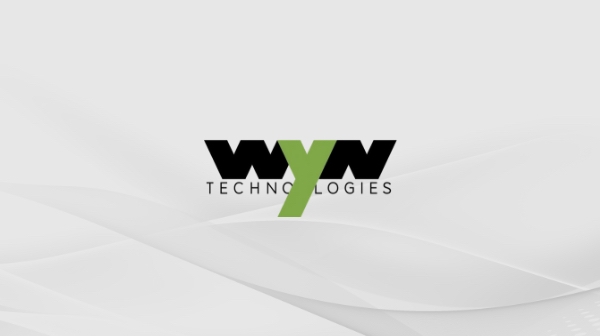 Sales, Installation, & Product Orientation
WYN is happy to serve as a preferred provider of top digital signage products from the best brands, including Samsung, Sharp, and Planar. And we're not just a vendor of these products, either. WYN provides full-service signage installation, and we have many satisfied clients who can testify to the quality of our installation workmanship. After the equipment installation is finished, we still aren't done. We'll walk you through a proper product orientation, and we'll make sure you have a good understanding of how everything works. We'll be sure to answer all questions you may have, too!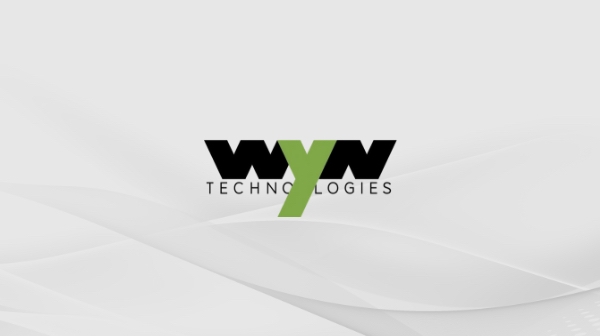 Site Surveys
Before WYN ever recommends a particular digital signage solution, we'll start by taking the time to listen to you and learn more about your needs and goals. We'll also want to have one or more of our crackerjack technicians come out and do an in-person, physical survey of your business or intended signage installation sites. After our walkthrough, we'll share our insights about leveraging digital signage for your facility based upon our extensive professional experience. Finally, we'll give some recommendations about the best digital signage solutions to meet your particular needs, as well as to suit your budget.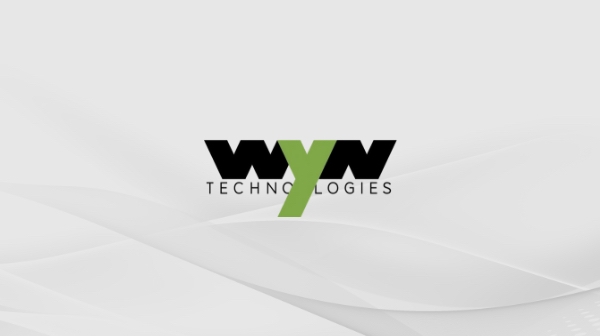 Free Product Demos
It's entirely possible that you've seen digital signs in other businesses or locations but have never had the opportunity to examine one up-close and personal. WYN can help with that! If you're new to shopping for digital signage or would just like to learn more about the particular features and benefits of the products, we can install them for you. We're happy to let you experience a product demo for yourself. We'll show you what a programmable digital sign can do, and we'll also illuminate how you can take full advantage. To that end, we're really here to help your business!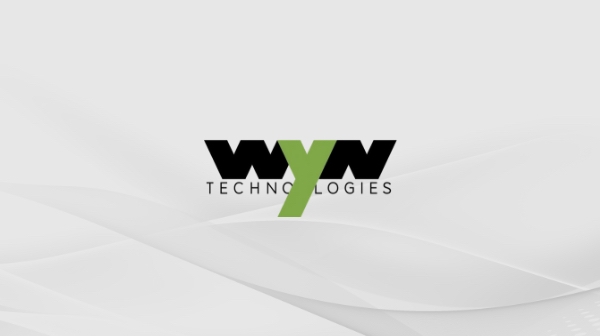 Ongoing Support
Sometimes other business technology vendors or installation services leave you feeling somewhat high-and-dry after your equipment is put in. Well, that's not how we operate at WYN Technologies! We're happy to offer you a "service after the sale" contract to help keep everything maintained and working well for you in the future
And in any case, we'll be here for you any time you may need us. Got a problem or some issue with your digital signage? Just give us a call, and we'll be prompt to help you in any way we can!
Customer Review
Take a Peek at What Our Customers Have to Say About WYN
View All Reviews
The Charis Companies Customer Testimonial…
"Wyn Technologies did an excellent job providing and installing the camera surveillance system at our Industrial Park in High Point. We no longer struggle with blind spots as their 180-degree cameras pick up every area. The night vision is remarkable, appearing on screen as if it is day light hours. Wyn's customer service is top notch! I regularly recommend their services to our clients and tenants."
--Gretchen Thiessens
The Charis Companies
Perquimans Schools Customer Testimonial…
"In my job role as Assistant Superintendent for Perquimans County Schools, I was given the responsibility of establishing procedures for our students to re-enter school facilities during the pandemic. Practices to minimize risks of exposure to COVID-19 was the main priority. One of the practices our district reviewed were the different types of temperature kiosks that were currently on the market. The temperature monitoring solution that is available thru WYN Technologies was our top choice. Their products, professional knowledge, and customer service are excellent. All of our schools have their temperature kiosks installed at the entrance areas. I would highly recommend their services to assist in promoting a healthy and safe environment."
- James R. Bunch
Assistant Superintendent, Perquimans County Schools
Tell us about your
particular goals & needs;
WYN can deliver the solutions your business needs!
Shoot us a message or give us a call; we're here to help!
(336) 899-0555
faq
How can digital signage benefit your business?
How do digital signs actually work?
What will digital signage cost me?
What are some good ways to take advantage of your digital signage?
What's the difference between a static sign and a dynamic sign?
How long does it take to produce a custom digital sign?
How can digital signage benefit your business?
Digital signage is a great way to connect with customers and increase your business. Outdoor digital signs are much more engaging than old-school signs and are a fantastic method of roadside marketing. In addition, there are many types of smaller interactive digital signs that are perfect for customer-facing environments. An interactive touch display or kiosk is very effective for grabbing a customer's attention and drawing them deeper into the shopping experience. Today's consumers fluently access information on their personal screens as it is, so they've come to expect a similar experience when interacting with your business. For this reason, adding a digital dimension to your space really does make good business sense.
How do digital signs actually work?
A digital signage system includes three essential components: a mounted digital display and related hardware, software for putting dynamic content on display, and your content itself! These digital signs are designed to deliver targeted messages to specific audiences at specific times. Business owners and users can schedule and manage content displayed by leveraging a content management system. That can be managed on-site or can even be operated within the cloud to give you more options for changing up content at a moment's notice, from any location!
What will digital signage cost me?
There really is no single answer to this question, partly because there are so many custom digital signage solutions available to you. You'll need to start by having a clear understanding of your digital signage needs, goals, and budget for making it happen. Choose a high-impact location or locations for placing your digital displays, and then let the size of the available space help determine the size of the signage you need. In addition to the digital display itself, you'll also need to factor in needed hardware, media player devices & software, and installation costs.
What are some good ways to take advantage of your digital signage?
What are some best practices for leveraging digital signage? Start by thinking about what messages you need to communicate. You can use digital signage to feature a particular product or service. You can also let digital signage help inform customers and explain the value of specific products or services. Got a sale to promote? Put it on your digital sign! You can even use digital signs to help entertain customers, promote a special event, introduce your employees, and share more about your brand and your brand values. Digital signs are also great for internal messaging with your staff!
What's the difference between a static sign and a dynamic sign?
A static sign is just that – static. It doesn't move or change, apart from having to replace the sign physically. Static signs are fine for displaying your business name and logo, but they're really not the best solution for displaying much of anything else. Digital signs are dynamic signs, which means they're ideal for whenever you have multiple messages to display. Need to change your messaging frequently, or just looking to engage people in dynamic ways while they're waiting in line? Then you really need some digital signage. You can educate, inform, and entertain with dynamic motion graphics!
How long does it take to produce a custom digital sign?
Some of that depends on the manufacturer, some of it depends upon the install team's schedule, and some of it depends upon you. Are you interested in having a custom solution designed to suit your particular needs, or would you just like to install a display we already have in stock? The amount of time it will take to install and deploy your digital signage solution will depend on the number of displays you need, how complex they are, and what amount & type of content they need to display. Just reach out to WYN, and let's make a plan!
Latest Articles & Blogs
Coming Soon...