Business Telephone Systems & Contact Centers
Looking for the best small business phone system? You can cut costs on an older analog or digital PBX system by transitioning to a cloud-based phone system. WYN Technologies has over 20 VoIP phone system options to offer, so we can certainly provide a perfectly tailored phone system in the cloud that will meet your needs – at a cost you can afford!
Different business phone systems have their own pros & cons, but with VoIP you'll save by not needing to purchase a lot of expensive hardware. Plus, you'll enjoy bonus features with VoIP that you simply can't get otherwise.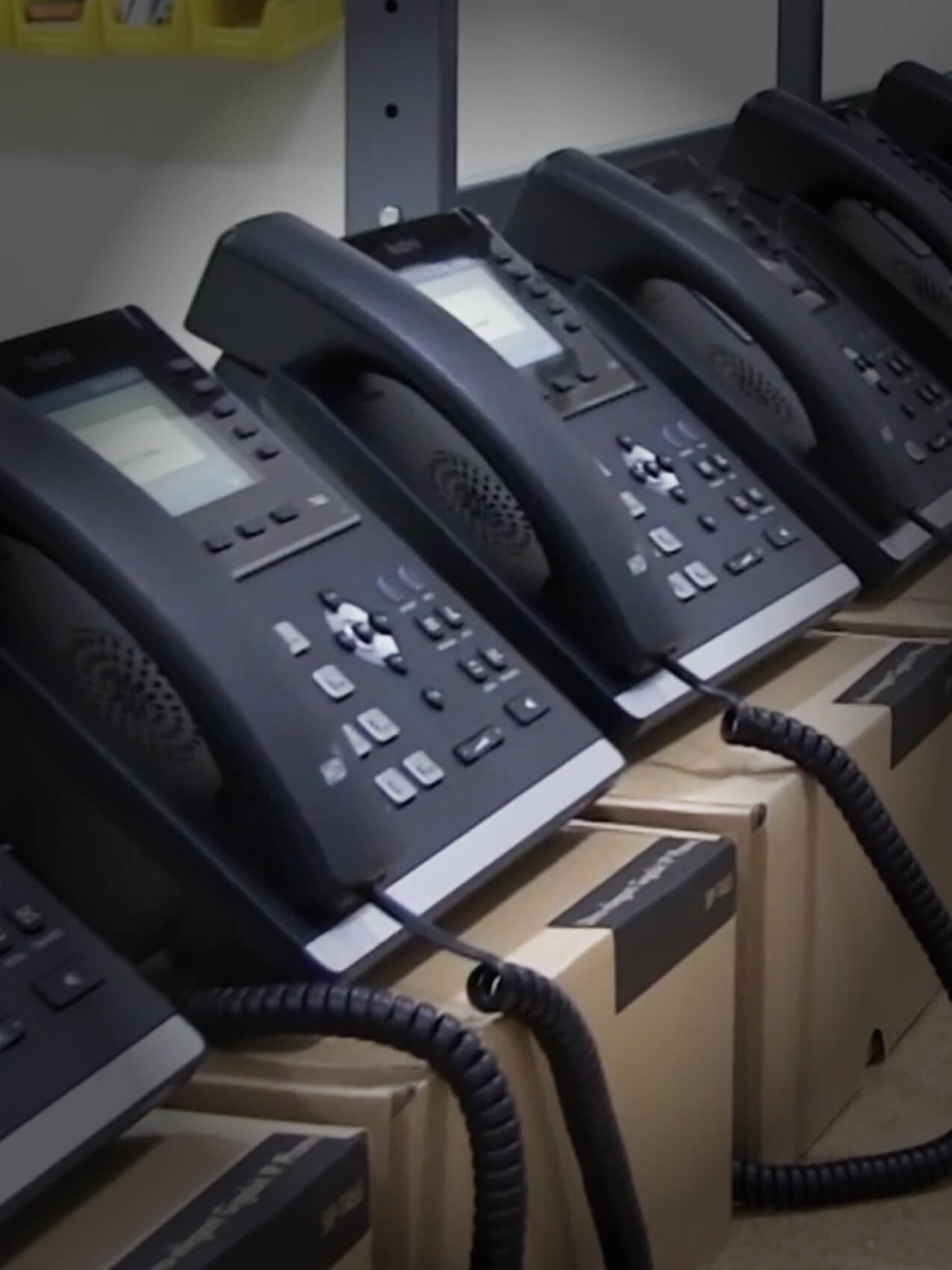 We ensure that you get the right technologies and best products
benefits

Tested-and-Approved Custom Solutions
At WYN, we're specially equipped to be able to fully stage and test your chosen devices and products ahead of time in our dedicated facility before we ever perform your install.

Only the Highest-Quality Products & Services
WYN Technologies only partners with the best business technology brands and manufacturers. And our level of installation workmanship and ongoing personalized service for clients is really second to none!
Why Choose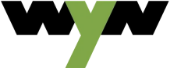 We Know How to Work Within Your Budget
WYN is ultimately here to help your business succeed. We understand corporate budgets & finances, and we can deliver the best technological solution to meet both your needs and your budget!

Fast, Responsive 24/7 Customer Support
Unlike some other technology providers, WYN commits to be here for you for the long run. We answer the phone when you call, and we'll respond promptly to your needs 24/7.
What We Provide with Our Business Telephone System & Contact Center Services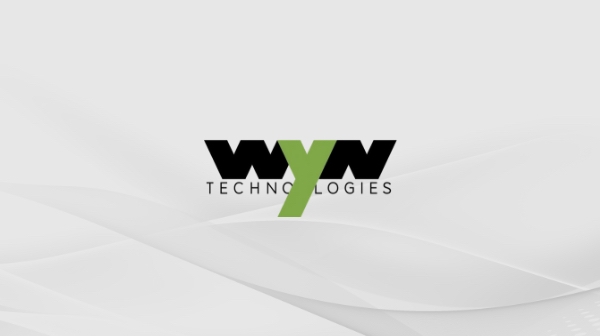 Sales, Installation, & Product Orientation
WYN is thrilled to serve as a preferred provider of exceptional hosted VoIP point system products from top makers like Yealink, Intermedia, Zultys, and more. And we're much more than just a vendor; we install everything we sell, and our clients agree that our quality of installation workmanship is also exceptional. After we install your equipment, we won't leave you guessing about how everything works, either. We'll provide proper product orientation, and we'll make sure you understand how to use it. And we're not finished until we take the time to answer all questions you may have!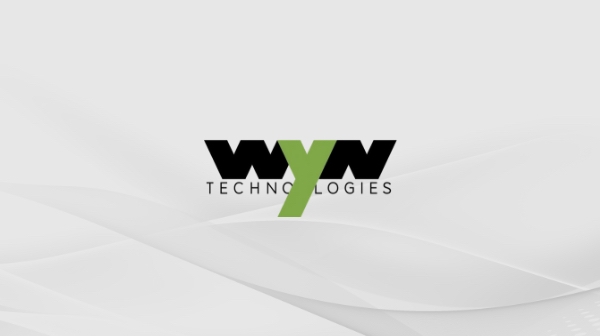 Site Surveys
Before we ever recommend a business telephone system or contact center solution, we'll start by taking the time to have a real conversation with you. Once you connect with WYN, we'll want to learn more about your business, your facility's layout, and the goals you have for your business. We'll then have one or more of our expert technicians come out and do an in-person, physical survey of your site. We'll share our observations & learnings, and then we'll give our recommendations for the best VoIP phone solution that will meet both your business needs and your allocated budget.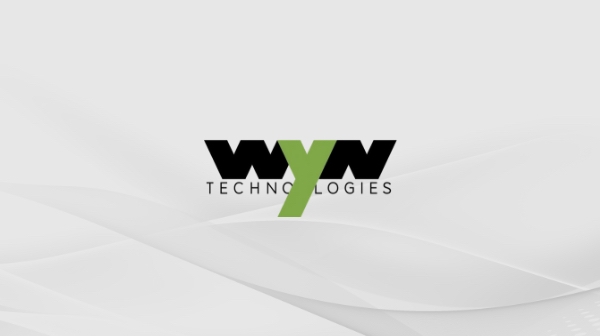 Free Product Demos
Like to learn more about the VoIP product solutions WYN can provide for your business? If you're new to VoIP phones or would just like to learn more about how a VoIP system actually works, we'd be happy to take you through a product demo. We can illustrate many benefits and features of our VoIP phones, and we'll walk you through the best ways to take full advantage of your business. At the end of the day, we're not just a technology provider; we're really here to help make your business better and ultimately more profitable!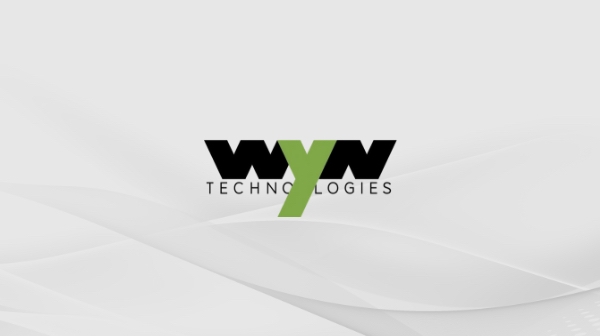 Ongoing Support
Some other technology vendors and installers tend to leave you to fend for yourself once your new business telephone solution has been implemented. Thankfully, WYN won't leave you hanging! We're happy to provide a "service after the sale" contract to keep everything maintained and working smoothly for you. That's one less thing you need to worry about while running your business!
And in any case, we're here for you whenever you need us. If you ever experience a problem or an issue with your phone system, you can call us 24/7. We're committed to taking care of you the right way!
Customer Review
Take a Peek at What Our Customers Have to Say About WYN
View All Reviews
The Charis Companies Customer Testimonial…
"Wyn Technologies did an excellent job providing and installing the camera surveillance system at our Industrial Park in High Point. We no longer struggle with blind spots as their 180-degree cameras pick up every area. The night vision is remarkable, appearing on screen as if it is day light hours. Wyn's customer service is top notch! I regularly recommend their services to our clients and tenants."
--Gretchen Thiessens
The Charis Companies
Perquimans Schools Customer Testimonial…
"In my job role as Assistant Superintendent for Perquimans County Schools, I was given the responsibility of establishing procedures for our students to re-enter school facilities during the pandemic. Practices to minimize risks of exposure to COVID-19 was the main priority. One of the practices our district reviewed were the different types of temperature kiosks that were currently on the market. The temperature monitoring solution that is available thru WYN Technologies was our top choice. Their products, professional knowledge, and customer service are excellent. All of our schools have their temperature kiosks installed at the entrance areas. I would highly recommend their services to assist in promoting a healthy and safe environment."
- James R. Bunch
Assistant Superintendent, Perquimans County Schools
Tell us about your
particular goals & needs;
WYN can deliver the solutions your business needs!
Shoot us a message or give us a call; we're here to help!
(336) 899-0555
faq
What questions should I be asking when considering a business phone system?
Can you explain how a business phone system works?
What types of business phone systems are available to me?
What about the price? What will a business phone system cost me?
What are some of the advanced features a VoIP telephone system offers?
Is a VoIP phone system cheaper than a landline system?
What questions should I be asking when considering a business phone system?
There are really several questions you should ask before selecting a business communications system solution. What advanced features do the phones and connected software offer? What kind of call volume does your system need to be able to handle? Are there multiple locations you need to connect with your network? Is the phone system scalable? And is it also mobile-friendly? Will the system be maintained on-site or off-site? Having answers to questions like these in hand will help you to find a much more suitable solution for your business needs.
Can you explain how a business phone system works?
Absolutely! Businesses have been using interoffice phone systems for decades. Multiline telephones were gradually replaced by private branch exchange (PBX) systems which offered greater functionality and versatility. All calls are routed through a single central office number, with each employee having their own personalized phone extension. Employees can also connect with one another by simply dialing another employee's extension. Modern IP-based phone systems bring even greater advantages over older analog systems, including more call features and greater unified communications capabilities.
What types of business phone systems are available to me?
Modern business phone systems fall into one of three categories: key system units (KSU), private branch exchange (PBX), and Voice over Internet Protocol (VoIP). The KSU system is the most basic of the three and is really only practical for small businesses. KSU systems also don't provide much in the way of advanced functionality, and they're usually not very portable or flexible. PBX systems offer greater functionality, can accommodate more users, and are largely automated systems. Standard PBX systems are physically based on-site, while off-site telephone providers manage hosted PBX systems. The VoIP system is the latest innovation in business communications and is the most advanced system by far. Like the PBX system, a VoIP system can also be based on-site or hosted off-site.
What about the price? What will a business phone system cost me?
Unfortunately, there's not a simple answer to this question. It really depends on what type of phone and communications features you need for your business, how many users your system will entail, and whether you're interested in managing your phone system on-site or having it hosted off-site. A phone system for a small business of less than 10 employees will obviously cost much less than an integrated phone system for a designated call center. KSU systems are the cheapest, but they also offer the least functionality and adaptability. Most businesses will find a modern VoIP system to be their best option in terms of features, flexibility, and cost-effectiveness.
What are some of the advanced features a VoIP telephone system offers?
There's really a lot to like about a VoIP phone system for your business. You'll get built-in voicemail, call forwarding, and call blocking, but that's really just the start. Some other attractive features available with VoIP service include call recording, conference calls with multiple parties, least cost routing (LCR), unified communications, mobile connectivity, and ease of scalability. VoIP business phones can be added to your system with ease as your business grows.
Is a VoIP phone system cheaper than a landline system?
In a word, yes! For starters, if you choose a hosted VoIP solution, you won't need to purchase and install a lot of expensive hardware. And calls routed through the internet are considerably cheaper than calls made on landlines. Long-distance calls are generally free with VoIP, and international calls can be made at a fraction of the cost vs. an analog system. Monthly service plans are also much more affordable with VoIP than with a traditional landline.
Latest Articles & Blogs
Coming Soon...